Corfu Town
A magic journey through time
Once you reach Corfu Town, you will fell as moved into a different era, a different culture that magnetizes you with the first contact. The picturesque small roads that the locals call "kantounia" are the best choice for a beautiful walk.
There are many different places where you can taste your coffee, your drink or your food while enjoying the view that will accompany you in every corner of the city. Small souvenir shops and local / traditional products shops will give another impetus to your walk. Do not forget to go through Liston, the most famous and full of history, pedestrian area of ​​the island, and try koum quat in all its variants, a traditional Corfu fruit from which we make liqueur, sweet, nuts and more. Also take a look at the museums that you can visit and do not overlook the imposing palace, where the Asian Art Museum is currently hosted.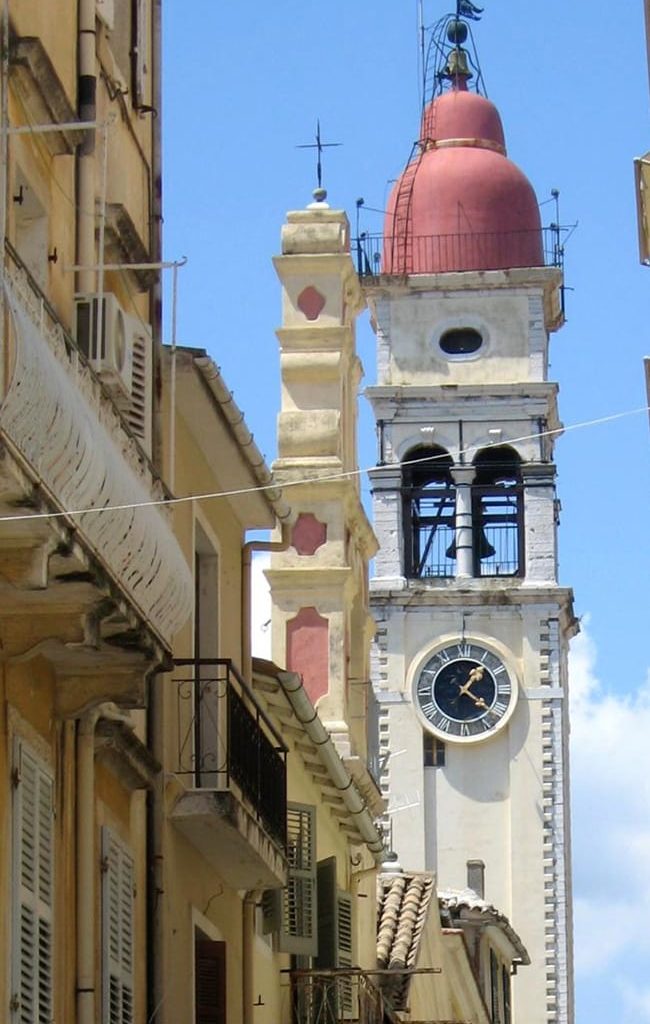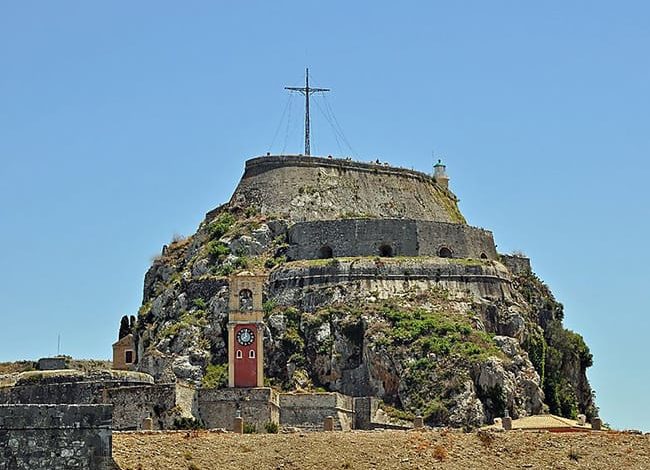 The city of Corfu offers beautiful and distinct images at any time of the year, but the best time to visit it is during Easter. All of your days will be filled with the sounds of Corfu's Philharmonic bands that will accompany the religious ceremonies on these days. On the Great Saturday, wake up early in the morning to see the representation of the earthquake at the church of Panagia ton Xenon, and at 11am don't miss the unique experience during the first resurrection, where from balconies decorated with traditional red sails, the locals throw pitchers in a wonderful scenery . If you do not visit Corfu Town during Easter, take your swimsuit with you and get ready for a summer vacation. Take a swim at a beach near Corfu Town and enjoy a refreshing cocktail – day or night. If you visit it during Christmas you might not see snow, but you will surely be enchanted by the lighted city.
Whatever your interests, whatever your age, if you are with your partner, your friends, if you are a lonely soul or if you have a big family, Corfu Town has a corner for you. Full of history, museums, shopping, traditional tavernas and gourmet restaurants, secluded cafes and bars in Corfu Town, you will surely be delighted.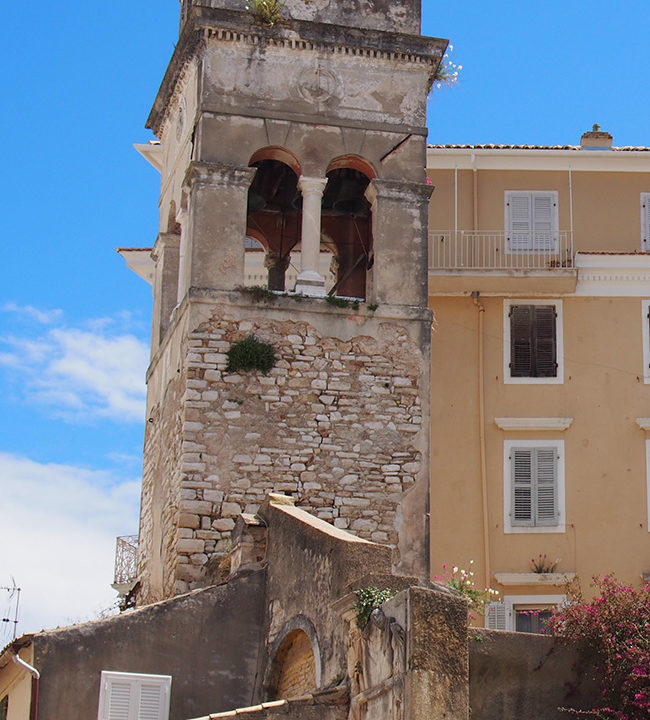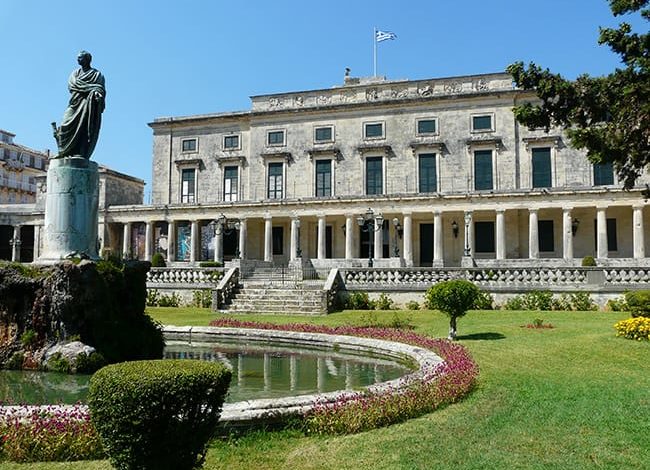 No matter how you choose to reach the island in just a few minutes you will be in the center of Corfu Town. Both the airport and the port are not more than 15 minutes' drive away. You can use the blue buses or taxis that you will find easily when you disembark.