Moraitika
Meet Moraitika… It might be your next holiday destination
MORAITIKA
South East Corfu, Greece
Moraitika resort is located in the south part of Corfu. It is the ideal starting point for you to embark on an exciting exploration of southern Corfu. Placed along the river, on the opposite side of Messonghi, Moraitika is more for tourism with its pubs and other nightlife options. The area near the beach is more peaceful than the centre of the village. You can find the centre along the main road, with its shops, restaurants and tourist places. The old and traditional village of Moraitika is placed above a hill just behind the modern village.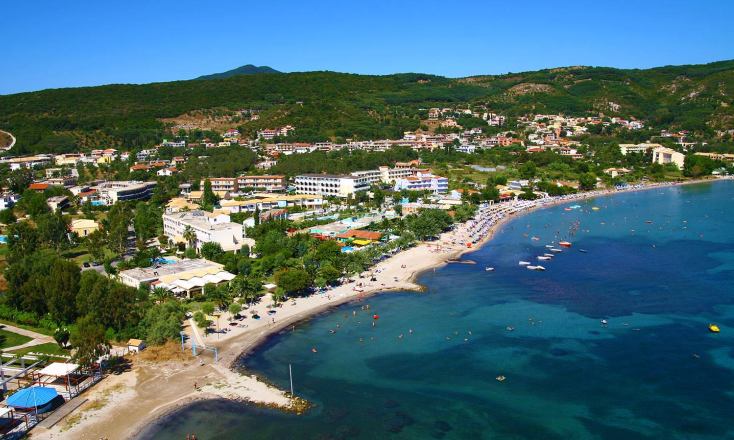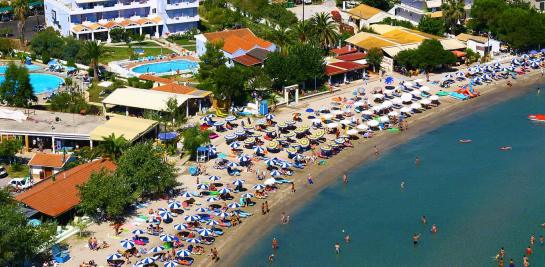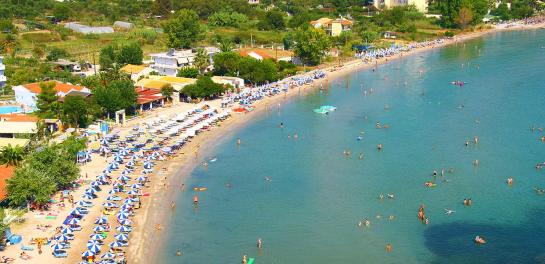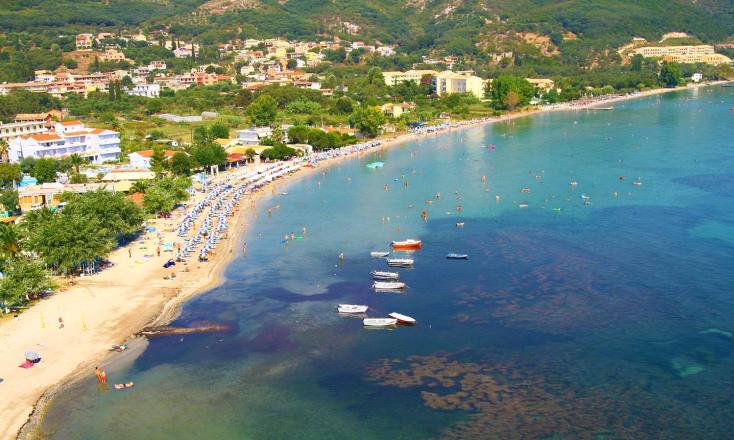 Location
Moraitika tourist resort is located in the south part of Corfu, 18 km from Corfu town and the airport, next to Messonghi.
Demographics
Moraitika is suitable for families. The sea is deepening slowly and gradually, for this reason along with the fact that it is protected from strong winds and has calm waters, makes it the ideal Corfu beach for children. The place is also ideal for those who want a lively nightlife.
Transport
It is fairly easy to reach Moraitika from Corfu town by car, whether from the port or airport. Just follow the main road that leads to Lefkimmi and passes through Benitses.  There are signs everywhere that guide you on how to get there. Moraitika also are connected with Corfu town many times per day by the local bus service.
Things to do
You can walk to the old and traditional village of Moraitika, which is very near, to see the old houses, the church of Theotoku Kimseos and enjoy a wonderful view overlooking the coast. There are also some bars and tavernas where locals and visitors alike relax while enjoying the view.
Sightseeing
 Moraitika is also a good starting point for exploring the south of Corfu, its delightful old villages hidden up in the hills, the attractive coves and fishing villages of the east coast, and the long sandy beaches on the west coast.
ACCOMMODATION IN MORAITIKA