Barbati
Meet Barbati… It might be your next holiday destination
BARBATI
East Corfu, Greece
Resting on the edge of gentle hills sprawling away from the dominating presence of Mount Pantokrator, Barbati does not fall short of impressing and thrilling anyone who visits. It lies within a wildly verdant area, nestled between the sea and the mountain, thus offering the best of both worlds. No wonder it is considered to be one of the nicest beaches found on the east coast. It offers stunning views to Corfu town as well as across the coastline of Albania. The waters shelve gradually into crystal clear waters and the beach is surrounded by silver olive groves and pine trees, with plenty of spots to stay if you want to distance yourself from the crowds.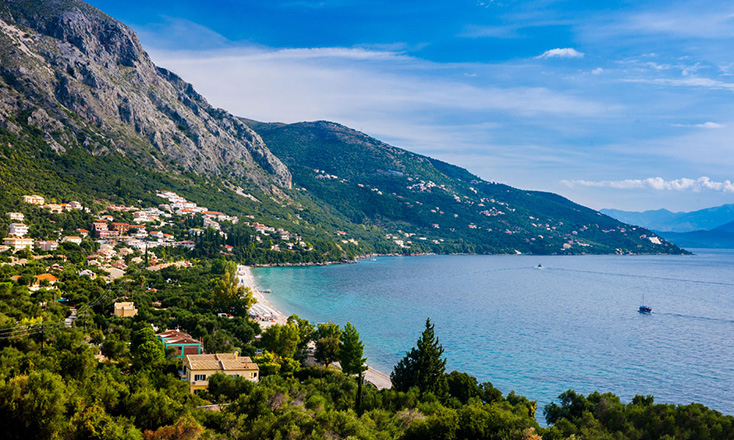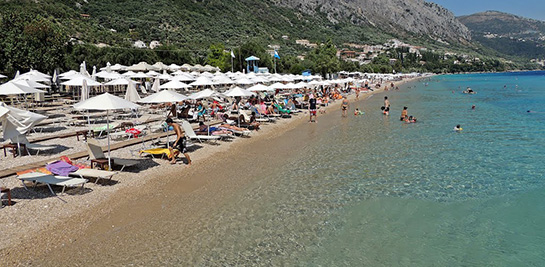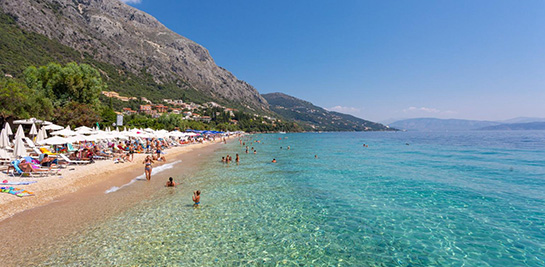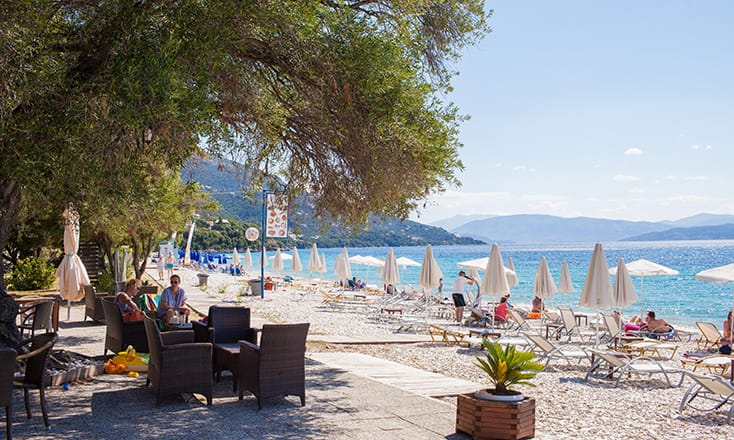 Location
Barbati is located 20km north of Corfu town, along the eastern coastal road connecting the town to the other resorts all the way up to Kassiopi. It rests on the base of the lush hills of Mount Pantokrator.
Demographics
Barbati attracts visitors of all ages. Families and couples who want to enjoy the peaceful natural setting and authentic charm. But it is also ideal for those who want to combine holidays in a lively resort with some quiet moments of relaxation, groups of friends who enjoy the vibrant nightlife, brought by the busy bars along the main road, and appreciate the gorgeously lush environment.
Transport
Barbati is connected to Corfu town, and the rest of the coastal resorts, by the main road that follows the coastline. Renting a car may also be practical for embarking on adventurous explorations of the nearby mountain villages. During the summer there is also regular bus service from Corfu Town to Barbati and the destinations located close by.
Things to do
Even if you decide not to leave the beach of Barbati, chances are you will not get bored. The beach comes with all the necessary facilities for you to engage in watersport activities and is perfect for snorkeling. If you just want to kick back and enjoy a drink you can certainly do so in one of the laid-back, lounge beach bars along the beach. The nightlife in Barbati is lively and inviting, with a series of bars, taverns and restaurants creating a warm and vibrant atmosphere. As for shops, you will find plenty on the main road that crosses Barbati. The unique positioning of Barbati is also ideal to go on a hiking trip on the verdant hills of Mount Pantokrator. And, of course, you can always rent a boat and go on to explore the nearby coves.