West Corfu
Majestic beaches and amazing scenery
On the west side of the island you will find wonderful beaches and places where you can spend your entire day. Visit Paleokastritsa and the picturesque monastery dedicated to Holy Mary on the mountain.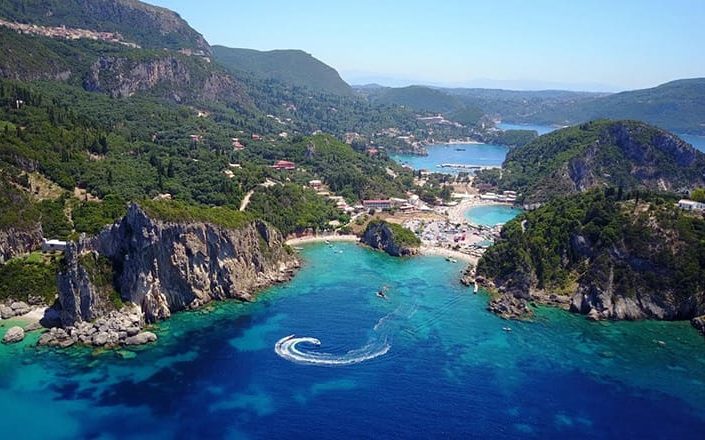 Under the mountain you can swim on one of the rocky shores with sandy bays and crystal clear waters and after a swim, enjoy a drink or a meal. Other beaches where you can combine your swim with a good meal or beach bars are Glyfada or Agios Gordios who can give you different choices. Do not miss the Kaiser's watchtower (William II, Emperor of Germany), located on the top of the hill of Pelekas where you can enjoy panoramic views of the island, ideal for a romantic sunset. Also look for paths that are located on the west side of the island and will lead you to picturesque small villages where you will see unique pictures.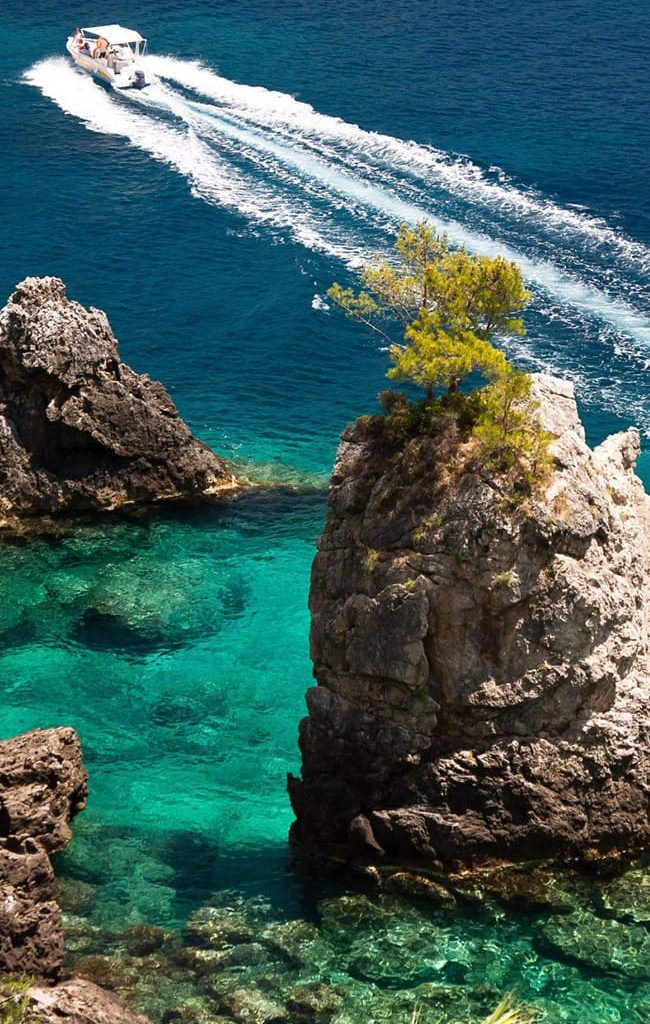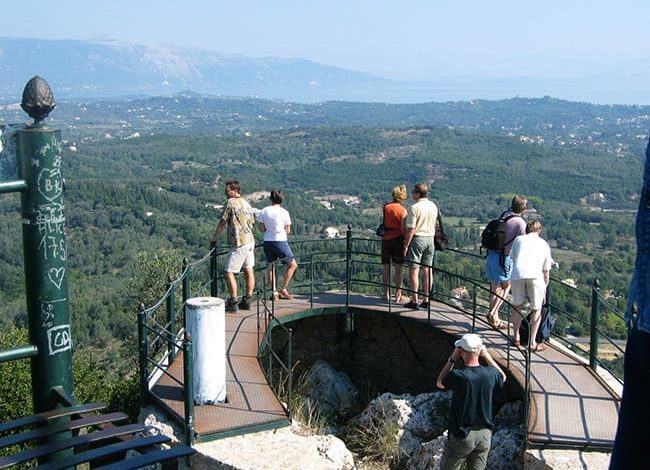 From Spring until September it is a good time to visit the western side of the island. Mainly because of the weather you will encounter during those months, especially during the period from May to September, when the weather is quite warm. Of course there are places waiting for you all year round, with different colours at a time, ideal for visiting the monasteries and trails of the area.
The west side of Corfu is a delightful destination if you are looking for relaxing moments with your friends enjoying the sea on some beautiful beach or if you come with your family and want to enjoy a family meal all together. The endless view of the Ionian Sea is ideal for a romantic walk, gazing at the sunset from the top of a hill or beach. There also is a specially designed water park if you want to spend adventure moments for you and your family.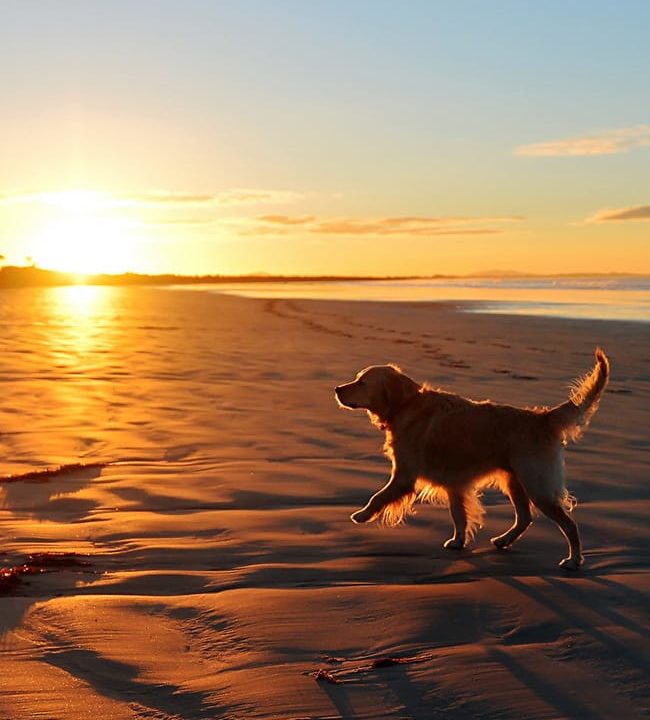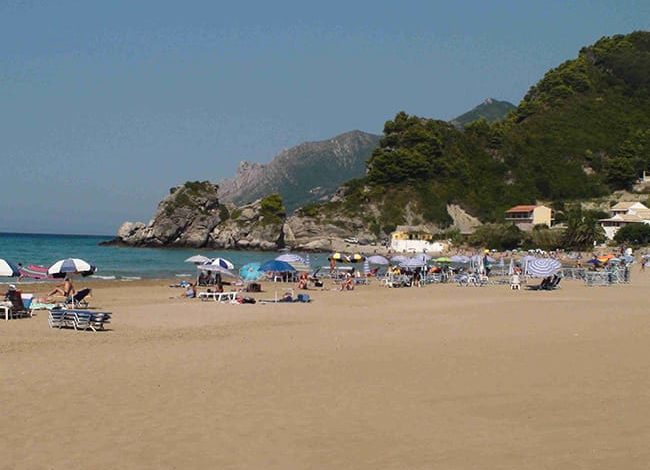 If you have your own transport vehicle, follow the National Road of Pelekas and then you will come across signposts that will show you the way to reach your exact destination if you are heading to places like Glyfada, Kontogialos or Pelekas. If you are looking forward to visit Palaiokastritsa or Liapades, follow National Roda of Palaiokastritsa and if you want to visit Ag. Gordios or its neighbouring villages head south, taking the Notaional Road of Achileio. If you do not have your own transport vehicle, you can reach the West side of the island using green or blue buses as a more economical solution, or otherwise use a taxi.