55+ Holidays for Seniors
55+ HOLIDAYS FOR SENIORS
Oh darling, let's be adventurers
Breathtaking beaches, romantic walks, sightseeing, food tasting, spas: a dream of a lifetime has just begun in one of the most beautiful islands in the world, Corfu!
The ingredients for a wonderful holiday for seniors in Corfu has just a few basic elements: sea, sun, smiley people, comfort and a generous garnish of history and culture. The Ionian breeze will refresh your spirit and caress your body. You'll read your favourite book by the pool, cave in to the pleasure of a relaxing massage in your luxury apartment or villa and dine on local delicacies, accompanied by a bottle of local wine.
Explore and discover Corfu, relish the life-enhancing Mediterranean diet, stroll and visit some of the most hospitable and picturesque villages, invigorate body, mind and spirit at natural spas, and enjoy the holidays of your dreams. With so many villages dotted around Corfu island, the choice is yours! Don't put it off any longer, the time has arrived at last for you to visit the beautiful island of Corfu. There are plenty of things to do and see while holidaying in Corfu, with 64 kilometres of land, rugged mountains and a resort-studded shoreline. You will also find a rich cultural heritage which reflects the years spent under Venetian, French and British rule before the island was united with Greece in 1864. Corfu Town, one of the most charming and romantic places of the modern Greece is flanked by two imposing Venetian fortresses, featuring winding medieval lanes, a French-style arcade and the grand Palace of St. Michael and St. George which was built in 1815 by Sir Thomas Maitland guarantee you'll have a memorable and pleasant time upon your visit.
From early spring to late autumn, you'll be welcomed in Corfu island, the hospitality and attentive service you'll find at the holiday rentals available at holidaysincorfu.gr will make you want to come back, once is never enough!
Below you will find a few ideas to help you prepare for the holiday you deserve and find out why Corfu is one of the preferred destinations for senior tourism in Europe. An excellent climate all year round, cultural routes, a cuisine based on a Mediterranean diet, popular traditions, well-being packages, ideas for activities in the city and the countryside provide a host of options for having fun and living life to the full.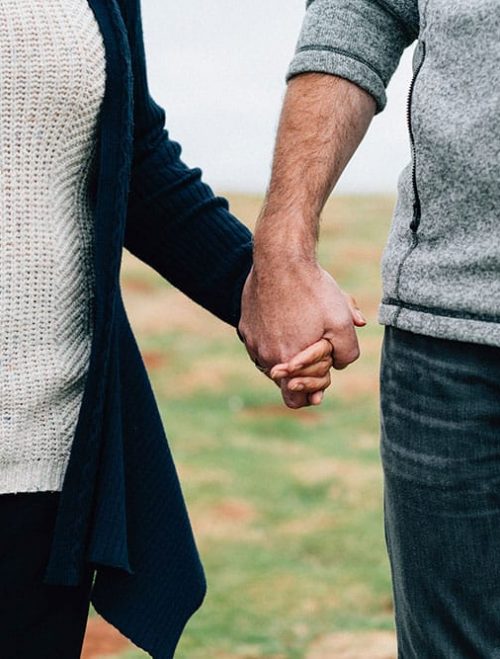 Activity based holidays for seniors
Currently, more and more seniors want to keep active and agile with sport and exercise, including when on holiday. Whether you have a specific training goal or you want to keep supple and in good shape or simply you just want to have fun, Corfu is the perfect setting for an active holiday, you can play golf on challenging courses in sublime settings or perhaps do some walking and hiking across the famous Corfu trail. Remember, you don´t need to be a world champion or good to join in; there is something for everyone in Corfu island and you set your on pace. Corfu as a destination has developed a number of exciting and fun activities designed for seniors or people in their "prime" so you can also find various activities such as circuit training, pilates, zumba lessons, yoga sessions, dance, etc.
Gastronomy holidays for seniors
Bring a hearty appetite and learn why Greek and Corfiot cuisines are such a rising stars. Delicious healthy food so get ready to enjoy some minor gastronomic miracles, washed down with robust wines from the local vineyards. Before you leave Corfu, make sure you sample the finest extra-virgin olive oils and the tastiest olives and do not forget to take home some souvenirs; things you'll miss like organic olive oil and our famous local kumquat liqueur, ouzo, herbs and olives, all of which also make great presents for friends and family back home.
Cultural & Religious holidays for seniors
Corfu is the ideal destination for cultural or religious holidays for seniors, you will find everything from cultural routes with the UNESCO World Heritage designation to some of Europe's finest museums such as the newly refurbished Archeological Museum of Corfu to thematic museums such as the Capodistrias Museum. What's more, in Corfu you'll be able to enjoy numerous popular festivities with a long tradition. Venetian castles and harbours, Byzantine monasteries and churches, picturesque villages, whitewashed labyrinthine alleyways and old neighbourhoods, prestigious markets and bazaars and folk-art. To travel through Corfu is to travel through time and civilisation.
If you are not still convinced about a senior holiday in Corfu, mild temperatures and sunshine all year round should do.
Can you imagine taking a stroll along the beach every morning? Or eating at an outdoor restaurant in the middle of winter with no need for a heater? It's all possible in Corfu.