Sinarades
Meet Acharavi… It might be your next holiday destination
SINARADES
Middle West Corfu, Greece
Sinarades village is located 13 km from Corfu Town, above the beautiful sandy beach of Agios Gordios. The village was built at this point to be protected from pirate attacks.
It's an old village that built in Byzantine times, but soon abandoned and occupied again in 1669 by refugees from Crete.
The village maintains features of the architecture of the Corfiot countryside: stone houses, roof tiles in the color of ochre of Byzantine type, small doors with embossed marbles, exterior stone stairways, which end up to a veranda («bonjo») and houses which are stuck one to the other.
In the village there are 12 churches. Among them, the most important are the churches of Saint Nicholas and Saint Spyridon.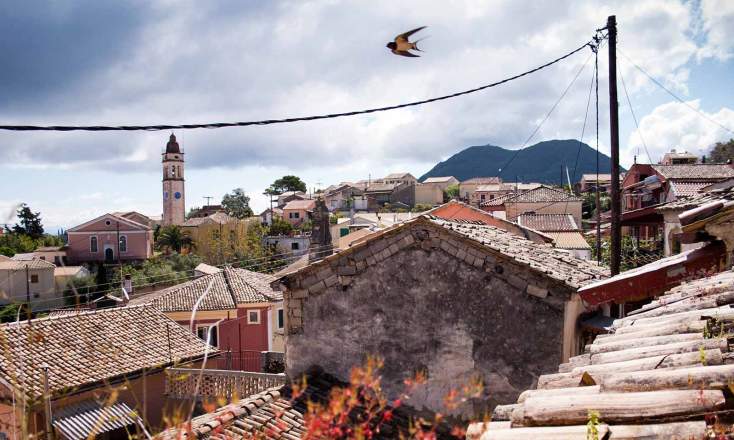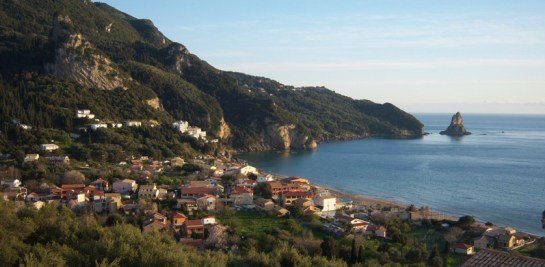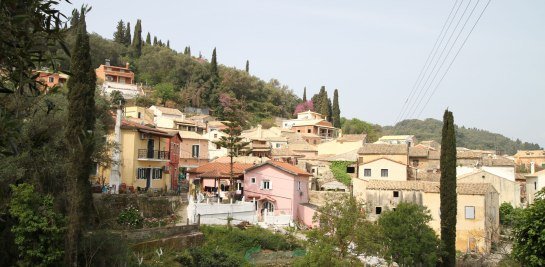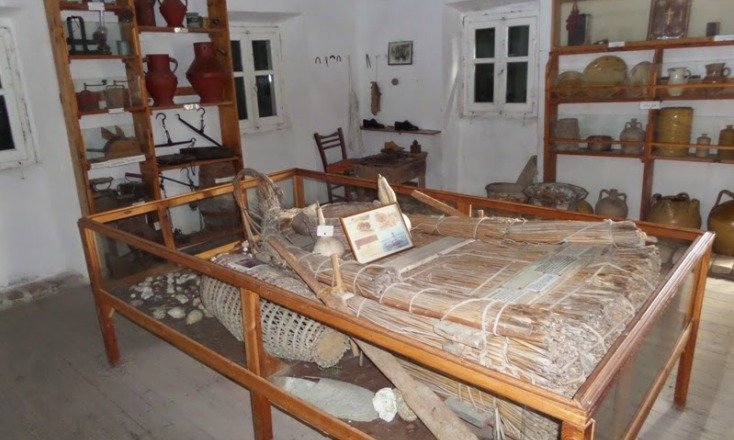 Location
Sinarades village is located at the Middle West part of the island in a distance about 13 km from Corfu Town.
Demographics
Sinarades is an ideal destination for those who wish to discover the Corfiot countryside and the architecture of its villages and for those who love hiking. Also, is ideal for families who want to enjoy a quiet holiday, near to one of most beautiful beaches of Corfu.
Transport
You can reach Sinarades from the airport or the port of Corfu Town by taxi, by public transport, by private transport or by bus. It is fairly easy to reach Agios Gordios from Corfu town by car. If you hire a car at the airport you take the left road as you coming out of the airport. You go all straight following the signs to Achillion, Kinopiastes, Kastelani and then Sinarades.
Things to do
At Sinarades you can visit The Folklore Museum, which is the most significant Folklore Museum of the island and where the visitor can admire the furnishings of the houses of the village from the 18th century as long as objects from the rural life during this era.
Also, you can go to the nearby beach of Agios Gordios, which is a beautiful long sandy beach (about 1.5 km long) which has also private areas for nudists and to those who enjoy privacy.
On the busy part of the beach (about 600 meters) you can either relax (there are beds and umbrellas for hire) or get a bit more involved. There are boats, canoes and pedallos for hire that offer the opportunity for some explorations. Also, there is a diving center and water sports.
Moreover, very close to Sinarades there are other traditional Greek villages (Kato Garouna, and Pentati) where you can go by foot through picturesque paths and enjoy the beauty of the nature.
ACCOMMODATION IN SINARADES