Nissaki
Meet Nissaki… It might be your next holiday destination
NISSAKI
East Corfu, Greece
Nissaki is an idyllic village on the north-east coast of Corfu, bearing a distinctive traditional Corfiot charm. Its name means "tiny island" in Greek, because, as the old residents of Corfu can tell you, that's exactly what the settlement once used to be; a rocky island that was gradually attached to the land with the passage of time. Nissaki spreads over a trio of natural coves, right where its gorgeous, pebbly beach is tucked in. The village of Nissaki is fringed by the hilly and abundantly verdant grounds of Mount Pantokrator. The atmosphere here is peaceful, soaked in natural tranquility and far removed from any overly touristy developments.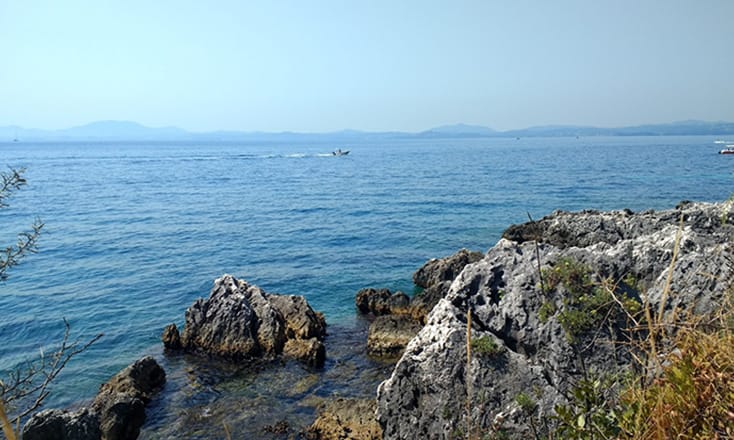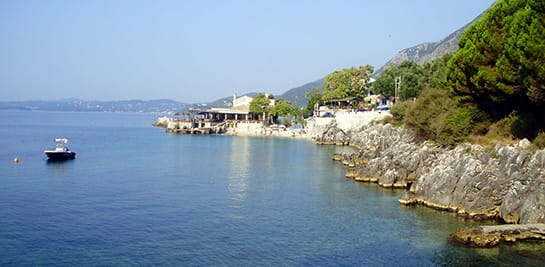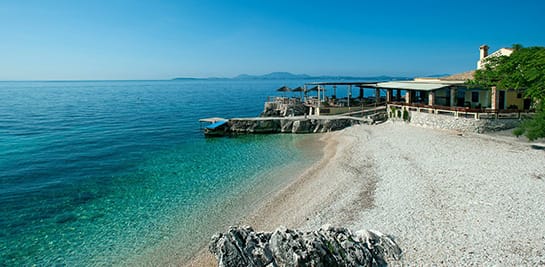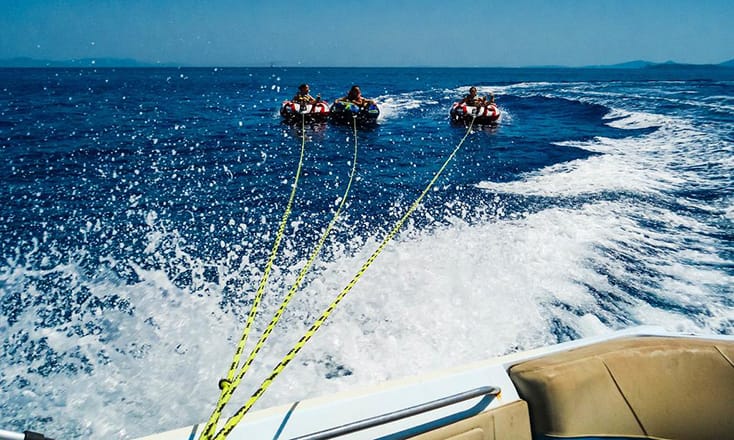 Location
This quaint fishing village is located 22km north of Corfu town. It is washed by the crystalline waters of the east coast and offers stunning views across the mountains of Albania.
Demographics
The calm and traditional character of Nissaki mostly appeals to families and older couples, but also anyone who seeks for a relaxing getaway in a typically Greek environment. However, younger couples will also greatly enjoy the serene atmosphere of Nissaki, combining it with a stimulating night out to Ipsos further south. So will nature lovers who appreciate a pristine natural setting, as well as the various watersport activities available on the beach of Nissaki.
Transport
You can easily reach Nissaki, whether by bus or car. There is regular bus service from Corfu town to Nissaki and further north, so you can explore the nearby destinations. If you are travelling by car just follow the coastal road that goes through Ipsos and Barbati and continues all the way up to Kassiopi and other northern settlements.
Things to do
Nissaki may be a rather quiet village but offers great opportunities for those with a sense of adventure too. There are various watersport activities available at the beach of Nissaki, while the rich underwater life and rocky formations of the seabed create a unique environment, perfect for snorkeling and scuba diving. The waterfront taverns in Nissaki are perfect to savor fresh fish or try out traditional Corfiot dishes. The coastal road that crosses Nissaki is lined with mini markets and other tourist shops. If you are willing to leave the charming beach of Nissaki, you can rent a boat and explore nearby coves and beaches, such as Krouzeri and Kaminaki on the northernmost part of Nissaki. Finally, Nissaki presents exciting hiking opportunities. Heading uphill from the village, follow one of the trails carved into the hills of Mount Pantokrator and enjoy nature on foot.
Sightseeing
If you want to do a bit of sightseeing while staying in Nissaki, you can visit the mountain village of Old Sinies. It is an abandoned village resting on the base of Mount Pantokrator, above Nissaki. Though some travelers may be discouraged by the difficult access to Old Sinies, your visit will more than compensate your effort. You will have the chance to admire old mansions, dating from the 17th century, taken over by vegetation and the sweeping influence of time. And if you are willing to climb even higher, visit the Monastery of Pantokrator, the highest peak of Corfu.