Youth Holidays
YOUTH HOLIDAYS
Take only memories, leave only footprints
Take only memories, leave only footprints
You are young, you work hard, you deserve a fun-filled holiday in the sun, at holidaysincorfu.gr we've got youth holidays in Corfu island covered.
Alluring beaches, the Ionian blue sea, off-road adventures and great nightlife – there's nothing better than a holiday in the sun to make you forget the bleak winter that just passed and all the pressure and stress of everyday life. You're young. You want to have fun! Whether you want sun, sea and sand at one of the popular Greek islands on the Ionian coast, a clubbing holiday or a city break somewhere enticing like Corfu, or even perhaps want to try something a little different, then a holiday in Corfu should be added to your bucket list.
Corfu isn't only the beauty you see on photos and videos on social media or websites and blogs. It's the energy you feel, all year long, in every corner of this beautiful island. In the summer, you'll even feel it as soon as you arrive on the Corfu airport arrivals terminal and on the decks of the ferries. Young couples, singles, students and groups of friends from all over the world in a holiday mood, the excitement of reaching the queen of the Ionian islands building up as the plane lands or as the boat approaches the port of Corfu. After the endless posts, photos and comments you've read on Facebook, Instagram, Snapchat and on Twitter it's time to upload your own on a youth holiday in Corfu. Majestic scenery, exotic beaches, off-road adventures, and nonstop nightlife: the recipe for a youthful fun-filled holiday in Corfu.
Youth holidays in Corfu, From the wild parties on Kavos, dancing with barefoot in the sand and the sea, to cosmopolitan Sidari, the energy of the island will captivate you. On Corfu island, Kontogialos is one of THE places to be, stretching out on a sun bed and, cocktail in hand, looking irrepressibly cool and trendy. Next, catch a wave on Issos beach, perfect for wind- and kite-surfing. In the south of Corfu island, you'll dance until dawn at parties that just seem to be going on permanently. Whatever corfiot village or area you visit, however many days you stay, there are so many activities, choices and utterly unique experiences.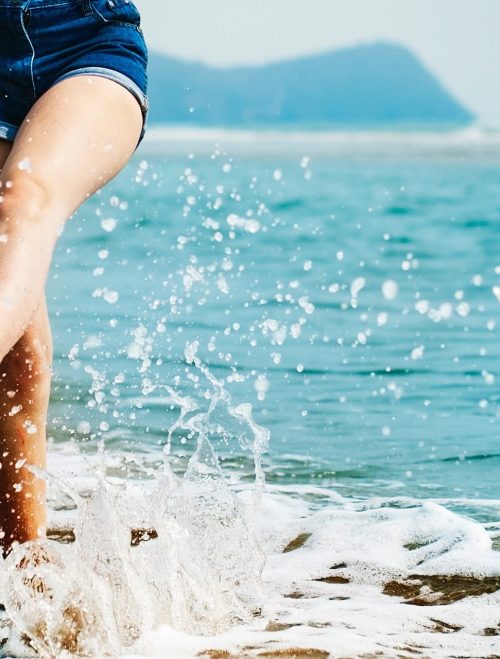 As your youth holidays in Corfu continues, you'll warm to the smiles of the locals in traditional villages and festive fairs. You'll quickly discover that Corfu has an irrepressible spirit of bonhomie, fueled by dancing and nonstop fun, wine and plenty of meze; there is always someone, somewhere ready to make friends with you. You'll leave with a backpack full of memorable moments and unforgettable holiday experiences.
This is the Mediterranean at its best; scuba diving, sailing and surfing, paragliding, and horseback riding on the beach. A little later, you'll wander around the Corfu town, shop, grab a bite to eat and have a coffee while people-watching. And it's time to turn your attention to the night. As a prelude to all that fun in the scintillating bars and clubs, why not take an after-dark dip to the light of a full moon?
Experience the best holidays of your life in Corfu! Something to tell the grandchildren about!