Beach Holidays
BEACH HOLIDAYS
Enjoy the sun, the sand, the sea
If you think that a holiday is nothing without a beach, you can't go wrong with choosing Corfu. The beach is synonymous with summertime pleasures; when trying to escape the stress and worries of everyday life, most would picture themselves on holiday lying on a golden beach, cocktail in hand. All you need to restore your energy for the winter to come is the sea and some sun. And during your holidays in Corfu, you will get plenty of both!
When it comes to stunning beaches and crystalline waters, the choices in Corfu are seemingly endless. With more than 200km of coastline, featuring small pebbly coves concealed in its countless twists and turns, and several of its beaches receiving Blue Flag status every year, there is certainly a lot for the visitor to discover.
Whether you want to indulge in a long, lazy day by the sea, just working on your tan, or you are always on the lookout for some thrills and want to seize any opportunity to try different water sports, in Corfu you will find just the right beach to do so.
Some of Greece's most sought-after beaches can be found in Corfu, hidden away under sheer cliffs and surrounded by olive groves, cypress trees and pines. The north and north-east of Corfu is home to picturesque bays and pristine pebbled beaches cradled by the rocky coastline, which can be ideally discovered by boat. Head west towards Paleokastritsa, probably the most famous of Corfu's beach resorts, and the series of tiny coves surrounding it, to enjoy breathtaking natural landscapes and a sense of privacy in some of the island's best hidden beaches. Or reach all the way to the south, and discover long, sandy beaches adorned by sand dunes, stretching as far as they eye can see.
Find your ideal holiday home close to the sea and make the most out of your stay for the perfect beach holiday in Corfu.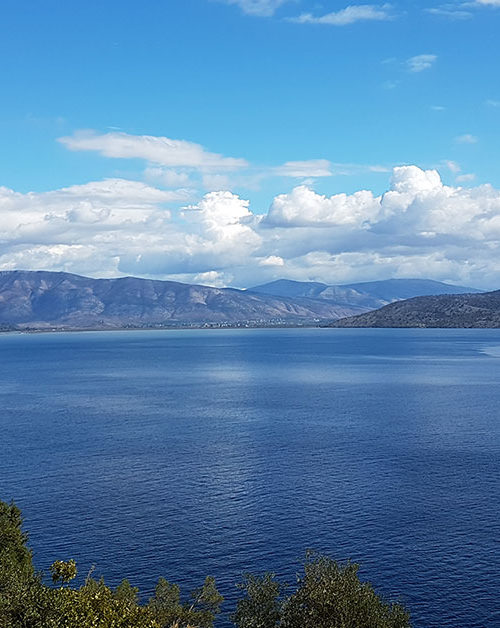 ACCOMMODATION NEAR THE BEACH
Choose the one that meet your needs