Perama
Meet Perama… It might be your next holiday destination
PERAMA
East Corfu, Greece
Perama is a popular tourist destination, just south of Corfu Town, fringed by wooded slopes covered in olive trees and pebbled coves. The resort rests on the lovely east coast of Corfu and it is connected to the suburb of Kanoni via a paved pedestrian bridge crossing the narrow opening of the bay that lies by the airport. From where it stands, it overlooks Pontikonisi, the instantly recognizable Corfiot trademark. Perama stretches over a lush area, offering fantastic opportunities for outdoor activities. And yet, it is located really close to Corfu Town, so it can be the ideal base for someone who wants to venture into the bustling historic centre, or other inviting destinations located close by.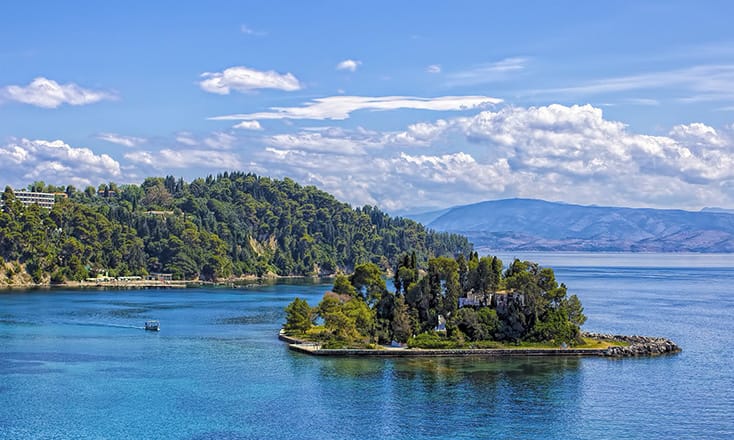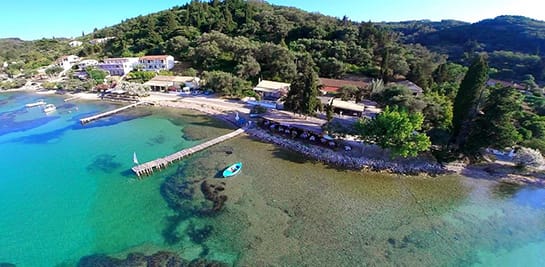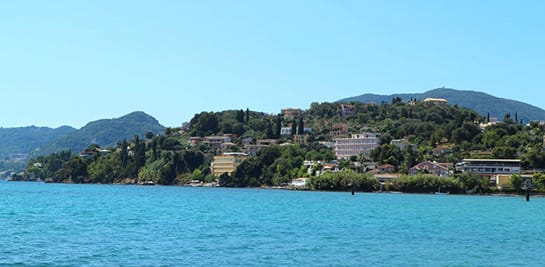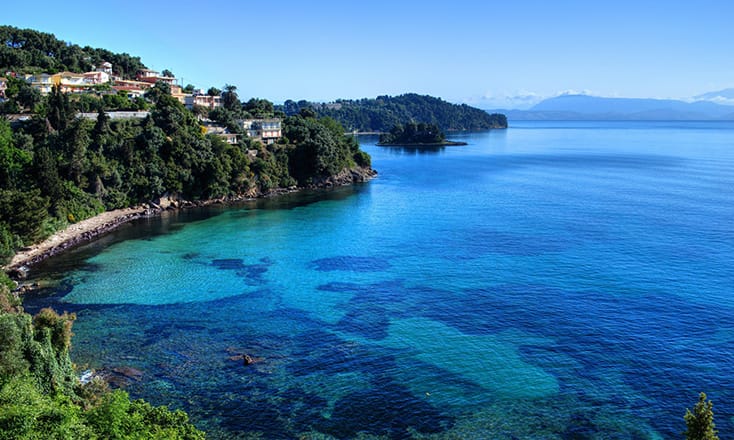 Location
Perama is situated between Corfu Town and the picturesque village of Benitses, about 9km and 5km respectively and is washed by the crystalline waters of the east coast.
Demographics
If you are a keen nature lover, enjoy outdoor activities like trekking and walking out in the open but you are not willing to miss out on the lively atmosphere of the busy centre of Corfu Town, then you can definitely combine the two by staying in Perama.
Transport
Reaching Perama is very easy, either by car or by bus. Bus service is very frequent during the summer, starting from Corfu town, passing through Perama and reaching all the way south to Benitses and Kaiser's Bridge.
Things to do
Perama boasts two main beaches where you can try some watersports if you have soaked up enough of the Ionian sun in one of the sun beds. The village features mostly holiday apartments, as well as a small selection of restaurants and traditional taverns where you can have dinner admiring romantic views to the sea and Pontikonisi, Corfu's iconic trademark and the Vlacherna Monastery. Shopping here is pretty basic so if you want more options you can easily reach Benitses to the south. The bridge connecting Perama to Kanoni is a popular choice for walks during the day or night, with visitors gazing at planes as they land to the airport close by. If you enjoy long walks in the nature, follow the wooded trail that leads you from Perama to Gastouri. On the edge of this trail lies the famous Achilleion Palace. On the way you will also have the chance to admire the old stone mansions and enjoy the lush natural setting, with abundant cypress and olive trees shading your path.
Sighteeing
Staying in Perama, you cannot miss a chance to visit Achilleion. The formerly royal resort was originally built as a retreat for Empress Elizabeth of Austria, who greatly admired the Greek culture. Its verdant terraces are full of classical Greek statues and the palace's architectural style invokes ancient Greek mansions.