Dassia
Meet Dassia… It might be your next holiday destination
DASSIA
East Corfu, Greece
Dassia is one of the most visited holiday destinations in Corfu, owing to its easy-going lifestyle and warm and inviting atmosphere. The resort is located in a wooded area, fringed by pine trees and olive groves creating natural shade along the beach. The beach of Dassia stretches over a long, narrow strip made up of pebbles and sand, shelving gently into shallow waters. The pebbles gradually give in to a sandy seabed. Dassia beach is known for offering a wealth of watersport activities as well as stunning views across the mountains of Albania. It is fully organized and provides all the necessary tourist facilities to make your stay comfortable.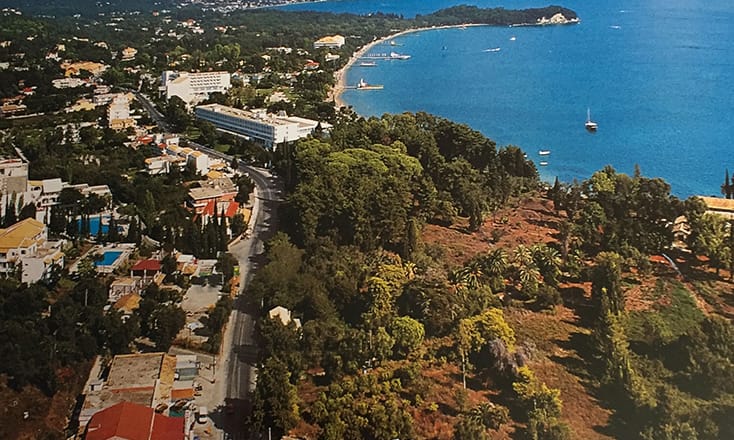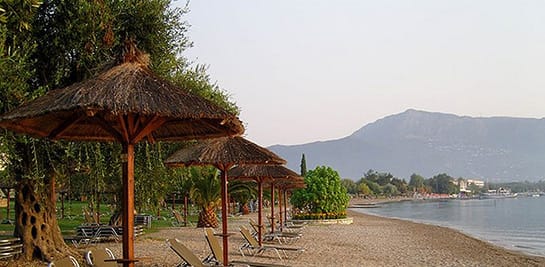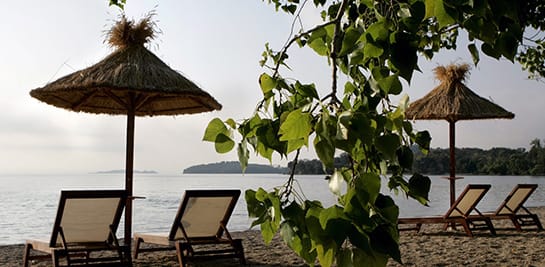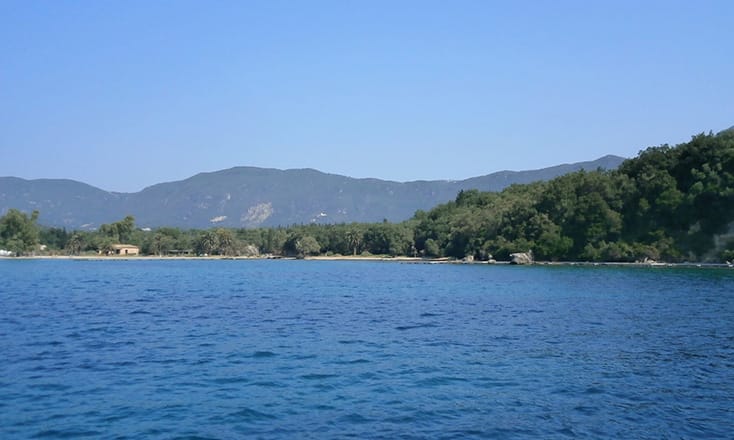 Location
Dassia holds quite a convenient position on the lovely east coast. It is situated 13km north of Corfu town, between the equally popular resorts of Ipsos and Gouvia. It is ideal for those looking for a typical summertime resort, located close to the elegant historic centre of Corfu town. From here you will have the chance to explore it, while remaining close to fine beaches and inland traditional villages.
Demographics
Dassia is a low-key destination with a relaxed vibe which makes it a family-friendly holiday choice. The waters are shallow and even younger kids will not get bored at Dassia's beach. Nightlife here is rather lively, though laid-back, and it is not uncommon for young, fun-loving people to visit for a night out with their group of friends.
Transport
Access to Dassia from Corfu town or the airport is easy and the road network in the area is of a good quality. The bus service from Corfu to Dassia, as well as the connection to the neighboring villages is frequent and local buses run several times a day. The area is rather flat, therefore even the enchanting inland villages can be reached easily.
Things to do
Dassia offers a wealth of fun choices for entertainment and water sport activities. The beach of Dassia boasts a high quality watersports centre, right at the beach jetty, with a great variety of sports for you to choose from. This is where you can also rent a boat from and explore the nearby coves. Another highlight of the area is, of course, its nightlife, with some of the most popular beach bars in Corfu found right at the beach. It is also a great place for shopping and dining. The main road crossing Dassia is lined with a series of shops and restaurants, offering traditional Corfiot but also Mediterranean and International cuisine. So do not miss a chance to try out the local, traditional dishes. Finally, thanks to Dassia's convenient position, it is very easy and fun to embark on daytrips, visiting the gorgeous centre of Corfu town, the sophisticated resort of Gouvia further south or heading inland to explore the villages.
Sightseeing
A visit to the traditional villages, located further inland from Dassia, is a great choice for some sightseeing, strolling about their narrow streets and enjoying the picturesque setting. Go for a tour of the traditional village of Kato Korakiana, where you will also get the chance to visit the Corfu branch of the Greek National Gallery, old mansions and the village's medieval castle.