Kassiopi
Meet Kassiopi… It might be your next holiday destination
KASSIOPI
North Corfu, Greece
The charming village of Kassiopi is located on a rocky headland on the north-eastern coast of Corfu. Here the coastline is rugged, covered in olive groves and dotted by cypress trees. It is the largest settlement in this part of Corfu. Kassiopi manages to emerge as a lively and inviting destination, while preserving its traditional feel and authentic character intact. There are four main beaches carved into Kassiopi's peninsula; Kanoni, Bataria, Pipitos and Kalamionas. All four of them are pebbly and rocky and washed by crystalline azure waters. The main village of Kassiopi has a picturesque charm to it, with its narrow, cobbled streets lined with little shops. At the heart of the resort is its small harbor, busy with fishing boats during the day, that comes alive with bright lights and charming little bars.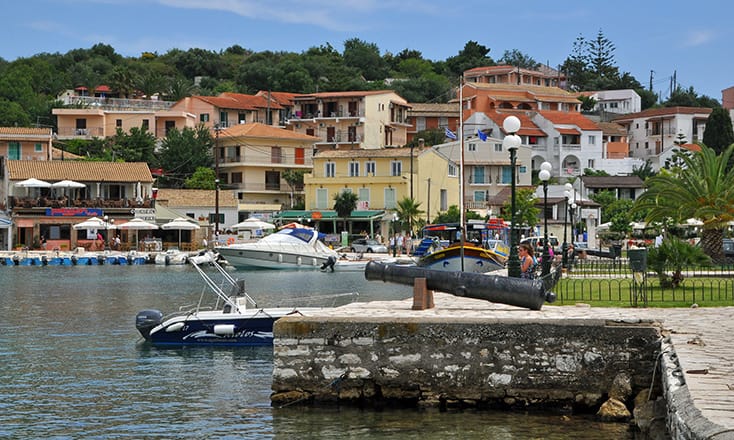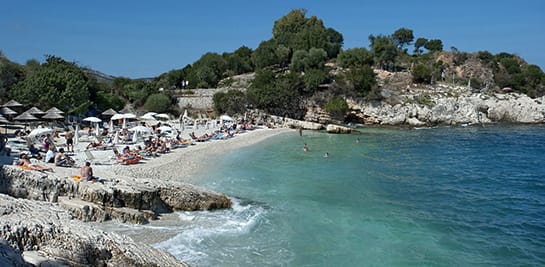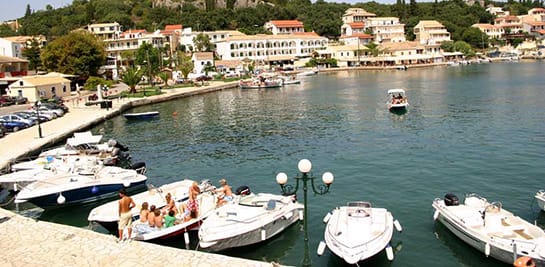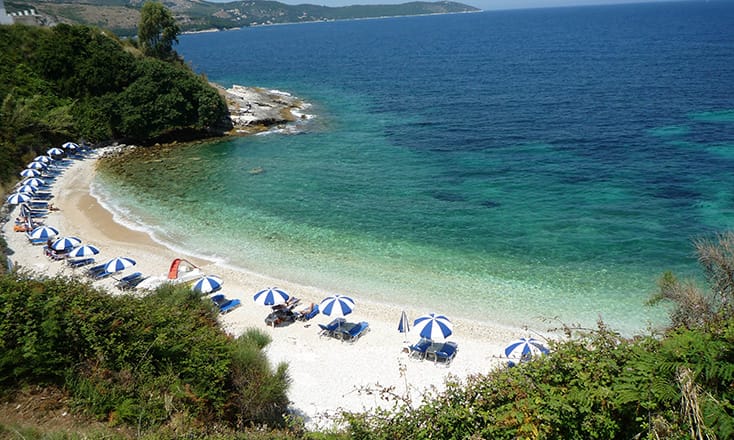 Location
Kassiopi is located 37km north of Corfu town. It is the ideal starting point for you to embark on an exciting exploration of northern Corfu, with its rocky coastline and pristine beaches.
Demographics
Kassiopi is suitable for families, as it boasts a mostly serene atmosphere, crystal clear waters and fun opportunities for the little ones. It is also ideal for couples who wish to enjoy their holiday in a rather peaceful environment and make the most out of the easy-going nightlife. Finally, beach lovers who are all about the dramatic natural scenery are going to love Kassiopi. This resort features some of the finest beaches in Corfu, tucked into the rugged coastline and provides easy access to other equally inviting northern beaches.
Transport
It is fairly easy to reach Kassiopi from Corfu town by car, whether from the port or airport. Just follow the coastal road that passes through Dassia, Ipsos and Barbati. Be careful, in general, while driving in northern Corfu, as mountain roads tend to be narrow and the road network is not too developed, although it offers some of the best coastal views seen while travelling the island. You can also get to Kassiopi by bus, starting from Corfu town, with the bus service running five times a day during the summer months.
Things to do
Everyday life in Kassiopi is pretty laid-back. Go for a walk in Kassiopi's narrow streets where you can do some shopping or stop for an afternoon coffee, and stay out in the harbor after dark in one of the bars to enjoy a drink. You should definitely try out one of the traditional taverns, where they serve fresh fish and seafood, brought in daily by local fishermen. If you are looking for something more adventurous than simply relaxing at one of the closest beaches, do not hesitate to contact the local diving school for an opportunity to discover the wonders hidden in underwater caves. And if you have the heart to leave Kassiopi's beaches, you can always visit the nearby coves for a swim.
Sightseeing
The modern village of Kassiopi rests where an ancient roman settlement once stood. Therefore, it still showcases today some impressive hints of history. History enthusiasts will love visiting Kassiopi's castle, a byzantine fort partially restored by Venetian rulers. The climb up the castle is rewarded by sweeping coastal views. You can also visit the abandoned village of Old Peritheia, admire the old stone mansions and try out delicious Corfiot dishes in the local taverns.
ACCOMMODATION IN KASSIOPI